Fantasy Romance Talk with Nicole Wells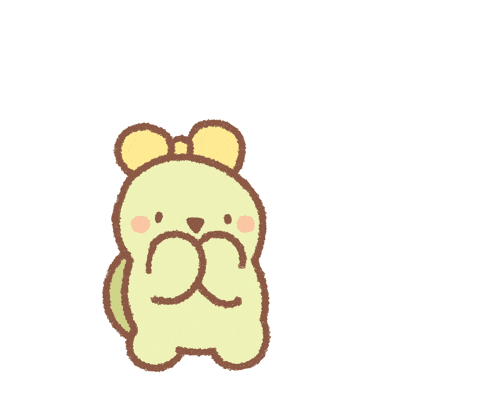 Hello readers (and writers too) It is nice to see you return to the blog. This month I'll be interviewing a fantasy romance writer and author of three novels. Since I'm supporting other writers and authors, interviewing them is a great way to get to know them and their journey in becoming a writer. If you are one of those people who want to be interviewed and spread about your book, I'll be glad to help you out. Though I'm booked through August, the rest is open. All you must do is click contact me and let me know when you are available, and we'll set up from there. Now, it is time to welcome our guest, Nicole Wells.
Can you tell us about yourself?
Nicole: "I'm a mom of three. I love to garden. Well, I love gardens. I hate the part of gardening where I kill the plants. Hmm, what else? I'm learning that I also really love having wild hair color!"
Hopefully your plants are okay now.
Why do you write?
Nicole: "Great question! I'd say it started with feeling unsatisfied as a reader, wanting to read fiction that was still in the genres I loved, but more spiritual and less predictable. Now, ideas are just gushing out and I write to capture a percentage of them before they go down the drain of my very disposable memory."
That is understandable. I sometimes think some stories are hard to keep up with, especially in long novels. Some can be less enjoyable, and others can be. We all have different taste in stories as readers.
What was your first story?
Nicole: "UpSpark is my first published novel. It's like The Fault in Our Stars meets psychic abilities."
The titles sound . By the covers, and the blurbs, I sensed you are a fantasy romance writer. Why write in that genre?
Nicole: "Fantasy will always have a special place in my heart. It's a genre that transports me into a realm of wonder like no other, a sweet escape. And what greater magic is there than love? My personal preference is some element of romance in every story I read, so that's the way I write."
I'm with you. I like to write fantasy stories too. Though I do like to write other genres. I rarely write a lot of romance stories and now I do. Some stories I have written here and there are subplot romance. In fact, right now I'm writing my first contemporary romance story. It is cool that you like to write fantasy romance.
Are you a full-time writer?
Nicole: "Hours wise, it's close. Currently, I write in the evening, weekends and sometimes an hour or two during the day. I'm still finding the balance of family, self-care, the ever-growing "to-dos" of life, and this passion. I take a little break between books, but I've always got irons in the fire. TwinFlames, Book three of the Five Elements, releases 5/31 (it's with the editor right now!), and I'm working on two other books now as that book baby is released into the wild. Plus, I've got another one very politely waiting for me. I generally pick up whatever project matches the mood I'm in. In two or three years I plan to officially go full time."
Sounds like a proactivity plan. We all need to find a balance in our daily lives.
Do you write stories that aren't romance?
Nicole: "Everything I write, so far, has some element of romance. With that said, I cover so many genres: mystery, inspirational, paranormal, science fantasy, humorous, urban fantasy. I'm working on a dark fantasy right now."
I think doing different genres is a good thing. It is important to find what works and what doesn't. I've done a few inspirational stories too, and one or two mystery stories. You see, it is not a bad thing to do something beyond one genre.
What is your thought on self-publishing?
Nicole: "I love it. I like being in control and having my hand in every aspect of it. I like making the ad copy, the blurbs, the promo images. I'm not a pro at analytics for ads, but I can manage thanks to all the resources out there. I've even been studying cover design. I love my team of beta readers, editors, and promo support. Mostly, though, I really love the indie community. There's so much support and sharing."
You are right, there are many resources to research about self-publishing. So, if a new writer is planning to do self-publishing, what is your advice to get started?
Nicole: "Ah, the things I wish I'd known. A lot of this applies to all writers, since traditional must market themselves too, and I think so many of these issues start when you put it out there and push it, investing your time, energy, and money. First off, you will make mistakes. It's okay. Really. Second, don't compare. I know, it's impossible. But if you can manage to do it, it will save you a lot of grief. You will have your own path, in the way you write, promote, the way you handle timelines, different balls in the air, even success. More nitty gritty, identify as soon as you can if what you're writing is a passion project or if you're writing to market. This will save you a lot of grief, too. The approach (and expectations) for the two are vastly different.
And a corollary-- just write. Do it. You start somewhere and you get better. Don't worry too much about hitting each nail on the head. Don't expect to make a splash with your first book. You'll learn the most by doing. Last, and this is a biggie, believe in yourself. Know your confidence and faith in what you're doing will get rocked. Don't put too much attachment to outcome, don't look for validation from reviews and rankings and sales. A huge part of success here has nothing to do with how hard you work or how good your writing is. There are factors beyond your control. It will be a rollercoaster ride, but if you build and hold onto that foundation of faith in yourself and your journey, you'll have a smoother ride.
You've got this!
Thanks, Nicole for sharing your journey and tips about self-publishing.
Now, if you are interested in reading her novels, you can check them on Amazon or head over to her site www.nicolewellswrites.com to see more of her works. Or follow her on social media Instagram @nicolewellswrites and Facebook @Nicole-Wells-Writes.